Apple Picking (& Freebie)!
Since I've been concentrating on my CU products I haven't done many kits in recent months.  However, a couple of weeks ago my lovely friend Melanie (L'Posh) suggested we do a collab and I was really excited to get started!  We ended up doing a apple theme with colors that I think work for fall or any other time of the year.  There are lots of apples in the kit, but also lots of other items that work for general layouts.  You can pick it up in my shop or at Mel's shop at Polka Dot Plum.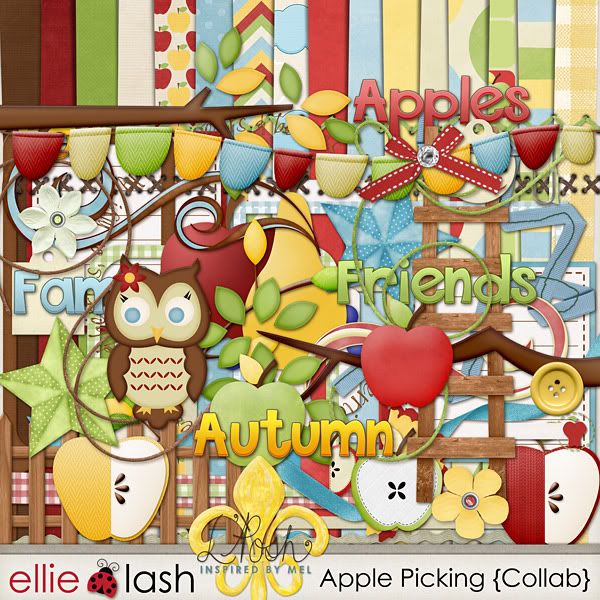 And I have this freebie to go along with it.  (PU & S4H only, please.)  
 Just click the image to download!
Thanks for stopping by!
One Response to Apple Picking (& Freebie)!